Astakvarga is very important concept of Vedic astrology. It is very useful in knowing the auspiciousness of Current time. So Let's Join Me From January. I am starting Astrological classes based on Astakvarga.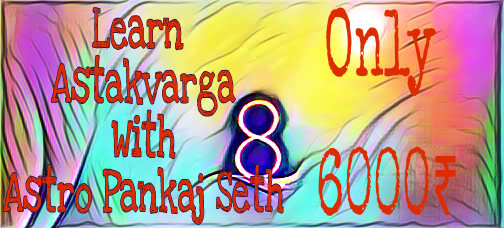 Timing of Classes
Begining From 26 March 2018
Classes held on 3 day in a weak @ 8:00 pm to 09:00Pm.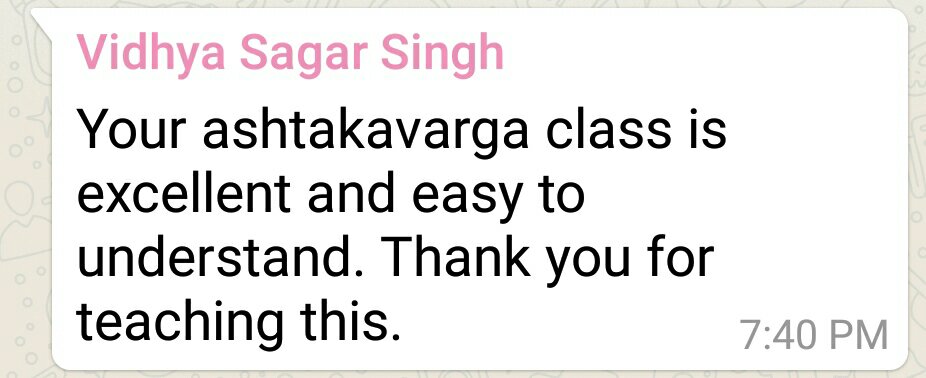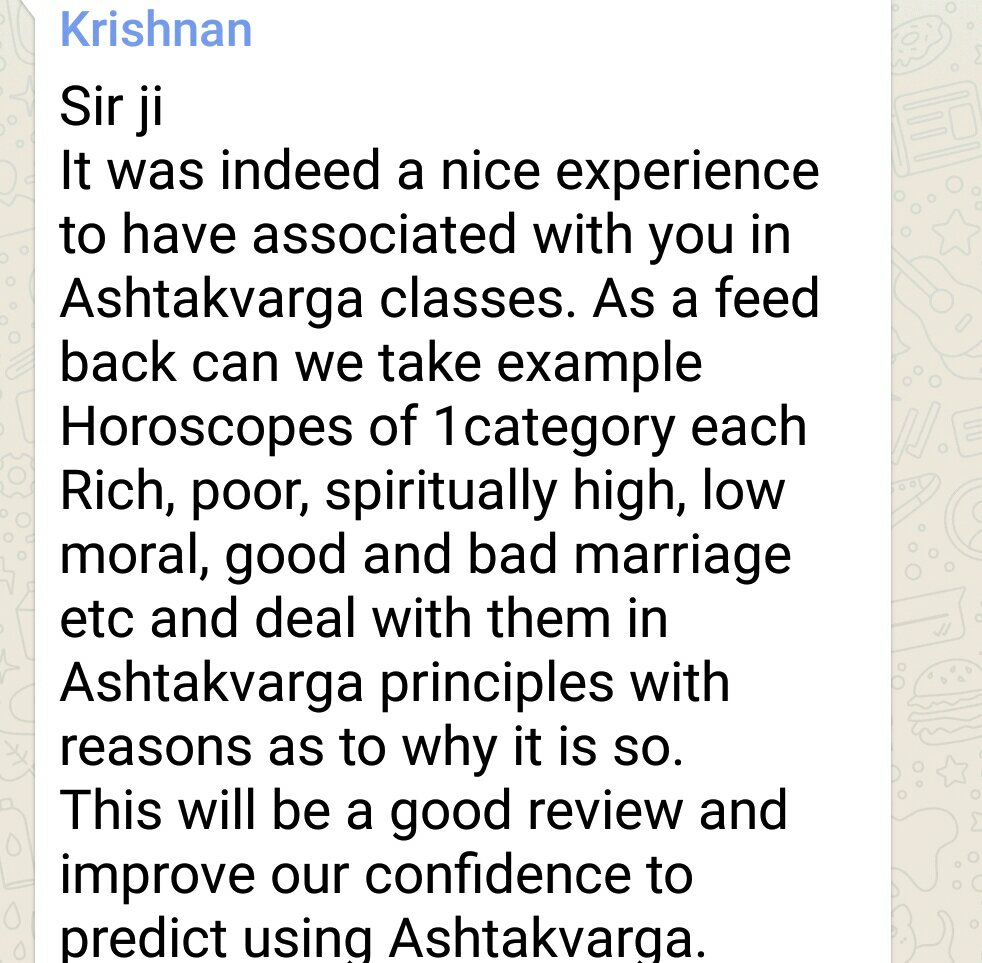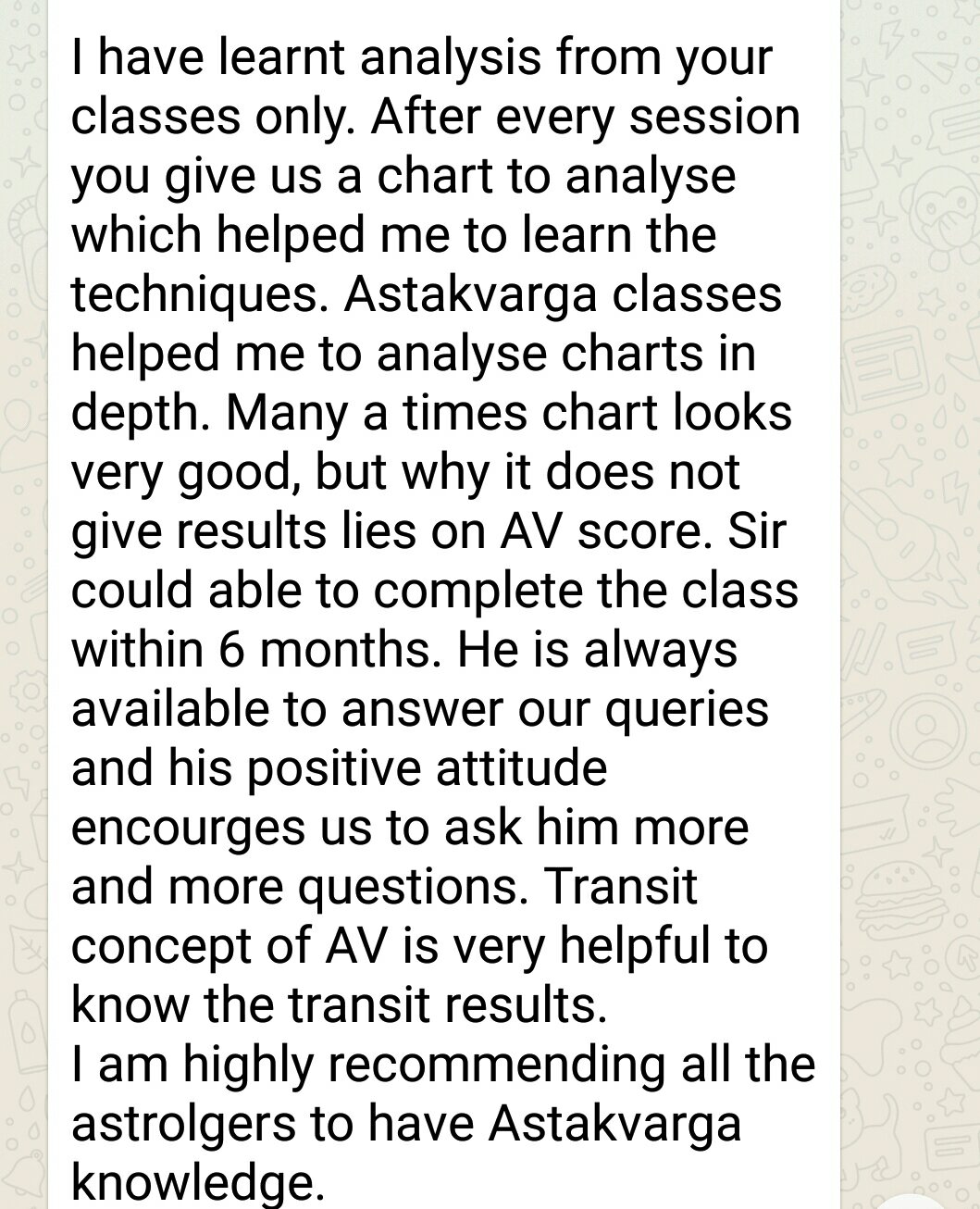 Course Duration
Around 3 month
Course Fess
6000₹ One time For Indian.
200 U.S. $ For Forigen.
For More Details Contact me
Through Email
On WhatsApp or Phone
+919934149899
On Facebook
http://facebook.com/astropankajseth
Join Now For Indian
Foreign may mailed me or What's app me regarding joining classes.