Rahu In Pisces Sign 
1)Before knowing the effect of Rahu in Pisces Sign first we have to know about Rahu and Pisces Sign. Pisces Sign is 12th house of kalpurush and Rahu is placed here so you may read Rahu in 12th house.
2) Now let's we know from different classical book regarding Rahu in Pisces Sign
Bhirgu Naadi 
When Rahu in Pisces Sign in birth chart native will be born on travel. Birth house may be situated in North part of village or city. The road in front of Birth house may be running from North to South. He may be suffering from pain in feet. He may has danger from heights in some times. He may want liberation. He may not enjoying enough bed pleasure. His yongers may be suffering in his professional life. His mother may be facing danger from long distance travel. His children may be die early. His wife may be suffering from evil eyes or tantrik effects. He will meet a guru who does happy or having a lots of problems. He may suffering from frequently losses in profession.  He may gets good progress in forigen land. He may has danger from spiritual practices.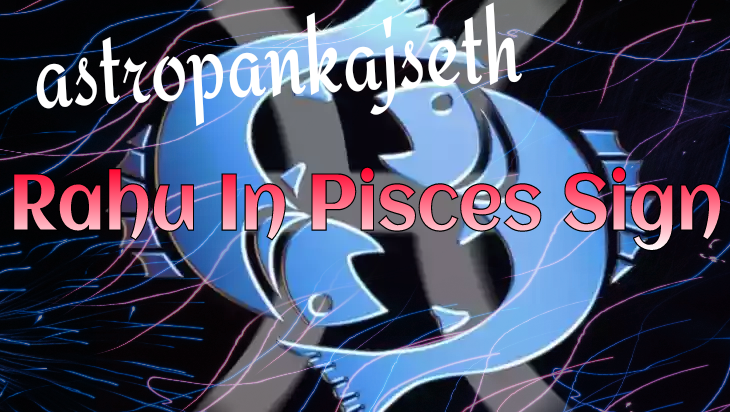 3)Rahu in Pisces Sign indicating native may be very emotional. He may be highly sensitive. He may loves fantasy.  He may be very spiritual. He may has hidden or secret behavior. He may be imaginative regarding hidden matters. He may be suffering from dreams or having fears.
4)He may be suffering from water related disease or problems.  His health may not good. He may be involving in illegal acts.
5) He may be helping in nature. But he has not good moral character. He may be enjoying luxurious life. He may be interested in forigen matters.
6)Rahu in Pisces Sign indicating native may be suffering from accidents. He wants fast spiritual progress. If he used wrong ways then his spiritual acts brings problems for him.
7)If you want to know more about Rahu so you may read this link.